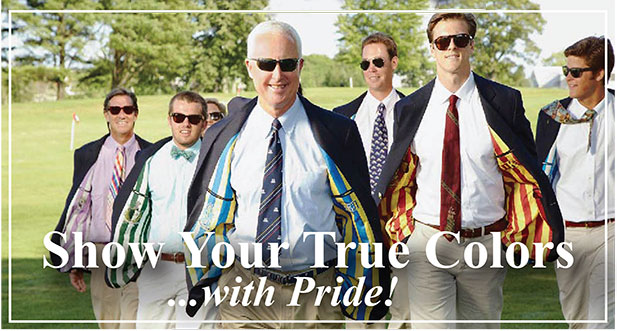 WHO WE ARE
Blaze-In has come up with an exciting and unique way for you to show who you are and where you come from in a classic but subtle way. We make custom blazers for all your special events, imagine the impact; it's powerful! A visual tide of all members, students, alumni, teams, clubs and any others that have a true affiliation with their organization, entirely outfitted in your own custom blazer!
WHAT WE DO
We can take the classic navy blazer and make it your own! This is a direct to consumer model so nothing for the organization to buy. We will provide all necessary materials, copy, artwork and links for posting.
To make this blazer your own we'll add your colors to create a fun striped lining, we then meticulously embroider your crest and logos on the inside of the blazers and finish them off with custom, gold-embossed buttons. All of this at well below the normal retail prices. We will walk you through the entire blazer program process in order to give everyone the opportunity to purchase their own custom blazer that will become a keepsake for life.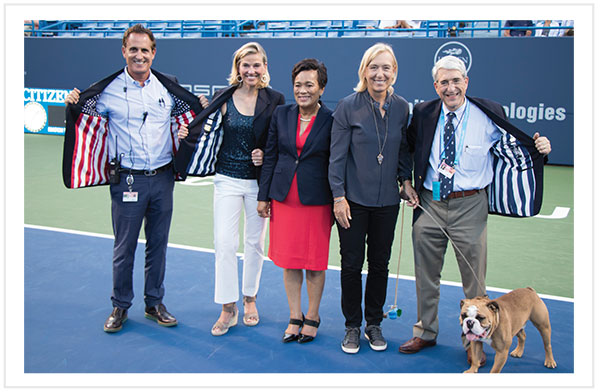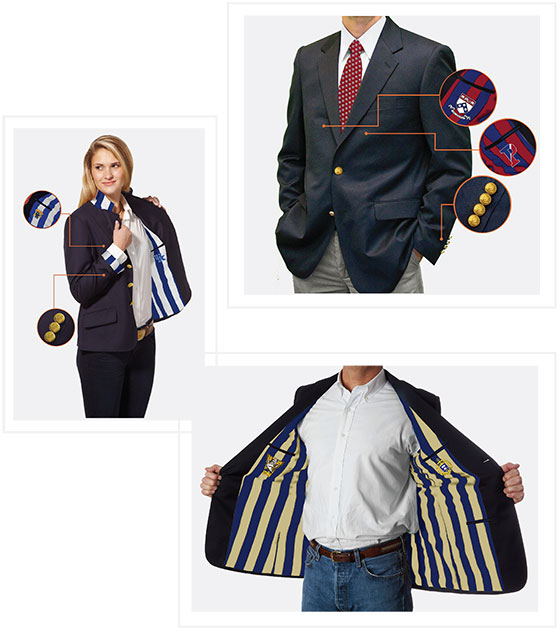 WHAT YOU NEED TO DO
All we ask is that you get the word out to everyone utilizing your support guidelines to assure all constituents are sufficiently contacted in a timely manner- giving the best chance of success for both of us. A letter/email directly from you gives "credibility" and promotes an official and sanctioned relationship. After that, a weekly reminder during the ordering period. That's it! We'll take care of everything else.
WHAT WE NEED TO DO TOGETHER
We look forward to collaborating with you and providing your community with the opportunity to purchase a unique piece of apparel that is reflective of both your heritage and future. We want to work with you to make this as seamless as possible all with responsive customer service. Thank you for giving us the opportunity to partner with you. We look forward to working together and bringing your patrons their custom blazers.
OUR COMMITMENT
We want to be your custom blazer supplier. Blaze-In does all the work—product design, customization, fulfillment, and delivery to each requested address, all with responsive customer service.
LET'S GET STARTED SHOWING YOUR TRUE COLORS....
Call or email us to learn how your school, university, team, reunion, club, society or any others that have a true affiliation with your organization can start your own blazer campaign.
CONTACT US
Scott M. Heath
Blaze-In LLC
Hingham, MA 02043
scott@blaze-in.com
917-991-1695 • https://www.blaze-in.com